A "Follow Merchandise" investigation
Last March, the Policía Nacional seized 20,000 military uniforms found in three shipping containers bound for Syria and Iraq's areas controlled by ISIS and Jabhat al-Nusra. The shipment, stopped in the port of Algeciras and Valencia, was declared as secondhand clothing and travelled under the guise of humanitarian aid.
The container seized in Algeciras was shipped from Jedda, Saudi Arabia, but uniforms came from a not specified "NATO country" (see full video of the Policía Nacional here: http://gaceta.es/noticias/intervienen-espana-material-militar-destinado-isis-03032016-1723 ). Following El Pais, the cargo were ready to sail for Mersin port (Turkey) and then would have had to overland in Bad al Hawa, on Syria border. Uniforms were packaged and labeled "Tiger Black S.L." (Tigre Negro SL), a textile export company based in Alicante. According to the Spanish investigators, this company acted for years using humanitarian aid's shipment as a cover. Owner of the company is Ammar Termanini, born in Aleppo in 1972 and landed in Spain in 2012 after living in Holland, Belgium and the UK.
Termanini was know by the Spanish police as al-Nusra sympathizer, before switching to ISIS, maybe attracted by greater chance of doing business with the "Caliphate". The Termanini ring, dismantled on 7th February, included Mohamed Abu El Rub Karima (financial operations, born in Jordan in 1960 and resident of Ontinyent), Nourdine Chickar Allal (ideologue, Moroccan businessman resident in Muro d'Alcoi and imam of the mosque Cocentaina, responsible for facilitating the shipments through his contacts in Turkey) and Hitham Sakka Al-Kasim, from Homs (Syria) and detained in Ceuta because linked to the 11-M terrorist attack. Two other members were employees of "Tiger Black S.L.", a Moroccan and a Syrian, and a third was a Spanish businessman.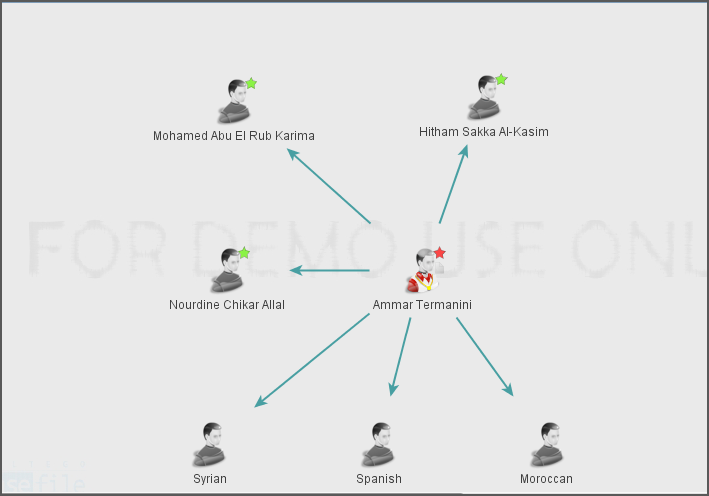 All the seven were arrested for supplying ISIS and Nusra Front with explosive materials, money and technological equipment. The arrests were made in the context of an investigation launched in 2014 into "foreign structures" providing logistical support for ISIS and al-Nusra. Termanini, leader of the network, was in costant contact with a member of ISIS, who repeatedly asked him to recruit women in order to marry them off to ISIS jihadists in Syria, police said.